About Banjo
Better loans built for business
How Banjo helps
Small to medium-sized businesses are the engine room of our economies, cities and communities. Our mission is to power their growth through simple, smart financial solutions. Banjo makes it easier for businesses to access the finance they need to move forward. Taking them to the next chapter in their development and success.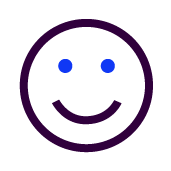 We understand business
We understand the dynamic, fast-changing nature of SMEs. That's why we look beyond traditional assets and collateral to build a more holistic understanding of the businesses we partner with. Our approach is considered and financially responsible.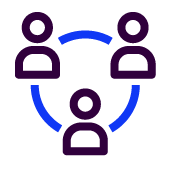 More than funding
We're committed to going the extra mile to build long-lasting client relationships and provide ongoing support because for us, it's always about more than just funding. It's about meaningful partnerships that support growth, enable development and drive success. Together.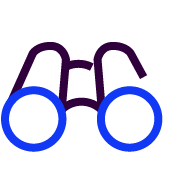 We see the bigger picture
By combining our financial expertise and business acumen, we help Australian businesses navigate complex challenges. We see the bigger picture and work collaboratively with established SMEs to help them move forward — to their next chapter today, and their full potential tomorrow.
Meet the team
Chief Executive Officer
Guy Callaghan
Guy has worked in the finance sector in Australia and internationally for more than 25 years. He is passionate about helping Australian and NZ SMEs grow and flourish — not only through funding but by working alongside them to support their journey. As a former Olympic swimmer, Guy has a strong focus and drive to succeed. When not at work, he loves spending quality time with his family, surfing and being in the ocean.
Chief Risk Officer
Andrew Ward
Andrew is an experienced banking and finance executive having held numerous business development, strategy, and credit risk management roles over 20+ years in the financial services sector. Prior to Banjo he practised as a Chartered Accountant before joining a large Australian bank, holding senior positions leading large credit risk management teams across both business and consumer lending. 
Chief Financial Officer
Andrew Fitzpatrick
Andrew has a diverse range of financial experience, having worked at large firms such as Grant Thornton, J.P. Morgan and ANZ in a career spanning more than 20 years. He is proud to bring this expertise to Banjo where he channels his passion for helping small businesses remove roadblocks and reach their goals. Away from the ledger, you'll find Andrew on the golf course, working out, or spending time with his family.
Chief Technology Officer
Julian Hedt
In a career spanning more than 25 years, Julian has led a number of fascinating IT projects for businesses like NAB, Telstra, and Infosys. Now, he brings his passion for technology and "out of the box" thinking to Banjo, creating bespoke solutions that help SMEs reach their growth potential. When not at his computer, Julian enjoys relaxing with a good book, heading out on his motorbike, or gardening with his wife.
Chief Commercial Officer
Brendan Widdowson
Brendan is an experienced sales and marketing leader in the fintech sector, with experience managing teams both in Australia and the UK. He is passionate about helping businesses grow and uses his diverse background across SME lending, credit information and B2B payments to support clients and partners. Brendan currently leads the Distribution Team at Banjo in his capacity as Chief Commercial Officer.
What brings us to work each day?
Banjo culture and values
It pays to work with good people
Trust
We're open and accepting and support each other to achieve. We work with people we can trust inside and out.
Respect
We actively listen, respect boundaries, acknowledge sensitivities and value diversity.
Accountability
We are one team, we share openly, we constructively challenge and we all own the result.
Celebrate
We take a moment to appreciate one another, recognise achievements big or small and celebrate our successes together.